A Fishing App to Take Your Fishing Log To a New Level
Remember details about past fishing trips, catch more fish on future fishing trips. Find repeatable success with keeping a fishing log.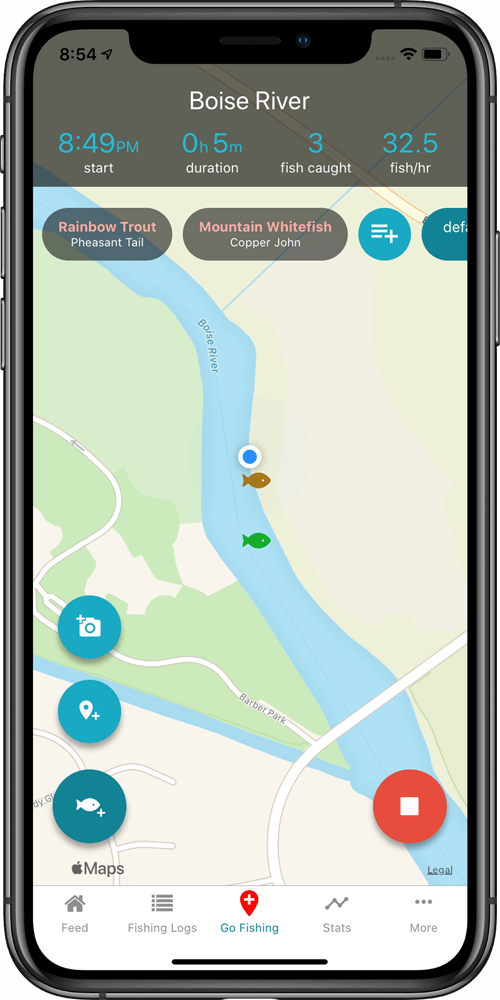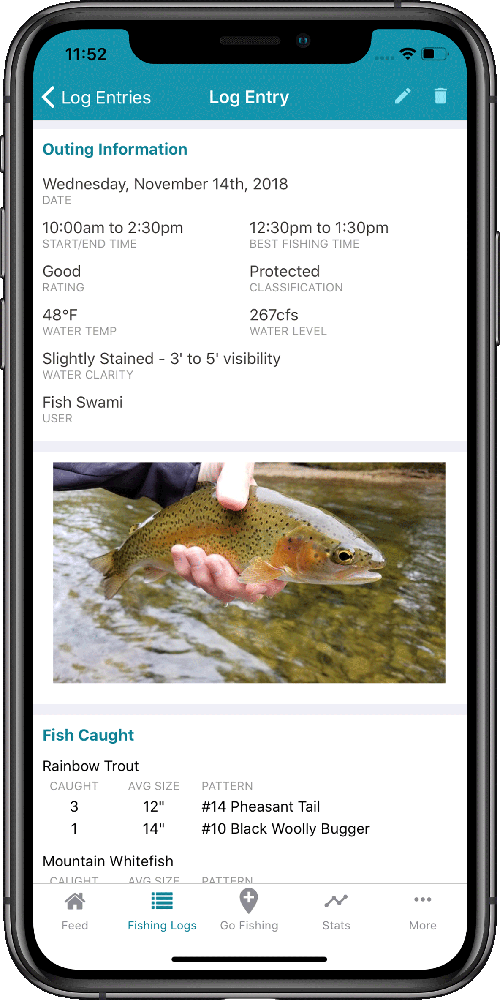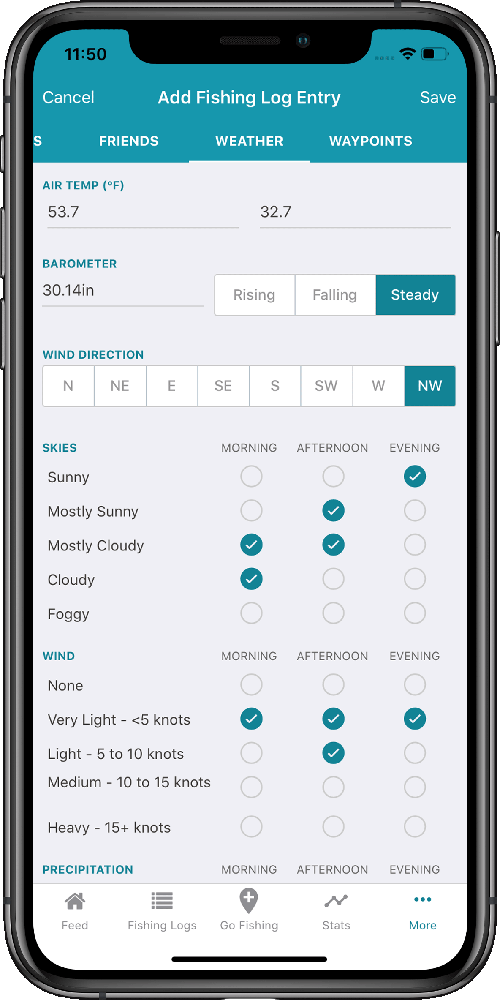 Fishing Log
Quickly browse your fishing trips by year or month, look at logs you've marked as favorites, view logs per location, or find your trips where you fished with specific friends.
Pictures
Add pictures of trophy fish to your fishing log while you fish. Update your log after your trip and add more pictures.
No Cell Service? No Problem
You know what's awesome? Taking all of your fishing logs with you wherever you go, even when you're out of cell service. Start new fishing trips, add waypoints, whatever - everything is synched and saved automatically.
Keep Your Secret Fishing Spots Secret
Each fishing log can be marked as public, protected, or private. Protected logs are viewable only by your fishing friends. Private logs are viewable only by you.
Automatic Weather and Water Data
Fish Swami uses DarkSky to retrieve accurate weather data for your trip. If your waters are linked to USGS sites, water level and temperatue will be added to your fishing trip automatically.
Waypoints
Create new waypoints while you're fishing to denote landmarks or great fishing spots.
Analytics
See what your top fishing patterns are for the current year, or for any year in the past. The same goes for top locations, best time of year, and more. When you're ready to dig deeper, Fish Swami has an empirical analysis system for finding secrets in your fishing data.
Offline Maps
Download topo maps of the areas you plan to fish that don't have cell service. Fish Swami will display those maps while you're fishing or when you're browsing your waypoints on a map.
Catch Location Map
See all of your catches overlaid on a map based on year, month, time of day, and more.
Fishing Feed
Find your friends' recent fishing trips in one place, where you can like and comment on their outings. Your recent fishing trips are also in a feed, so you can quickly review comments and results.
Notifications
You might be stuck at work, but at least you can get a notification when your fishing buddy caught a lunker.
Check out Fish Swami featured on a local new segment in Boise: